Read an interview with entrepreneur extraordinaire Cor Kok dating back to 1977 in which he talks about his background and motivation
+ 16-11-1923
Ɨ 24-09-2004
Managing Director of Kok-Ede
from 1949 till 1981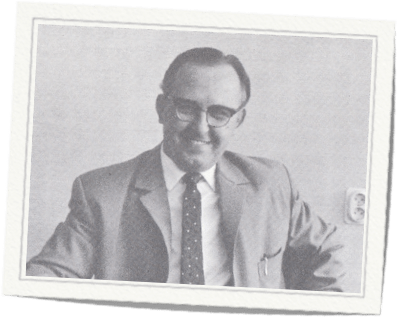 From the Verenigde Noordhollandse Dagbladen
Daily newspaper for West-Friesland
Saturday 12 March 1977 – No. 60
Spanbroeker "makes" it in Ede
Cor Kok and the dream that came true
by Maarten Leegwater
Cor Kok is proud of what he has achieved. When he started out in Ede on 1 May 1949, he could never have imagined that he would eventually find himself among the Top 3 of his new home town's largest employers. By 1977, the small, traditional custard powder factory had developed into a sizeable company that produced custard powders for the dairy industry. It still produces custard powders in various flavours, albeit only for the wholesale market since Kok Ede conquered the wholesale food market. The company from Ede focuses on supplying to retirement homes, children's homes, company canteens and major catering establishments. Thanks to a complete package of the primary necessities of life, Kok- Ede has now got its feet well and truly under the table; the kitchen table of course.
Cor Kok (53) is not ashamed of his roots. He was born in 1923 in Zandwerven, a tiny hamlet close to Spanbroek in the municipality of Opmeer, North Holland.
His father, Ricus Kok, had a small transport business. There were eleven children, so they were expected to start earning their way as soon as they left school. Cor Kok started his first job at the tender age of fourteen. He worked from six in the morning until six in the evening for the grand sum of three-and-a-half guilders a week…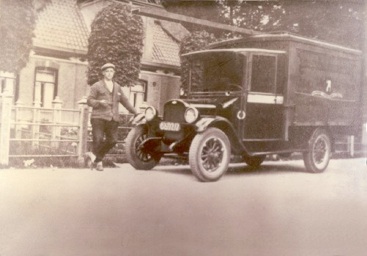 Mr Laan, head of the local primary school in Spanbroek, wanted Cor to go to the ULO [advanced primary education] school. He had already seen the lad's potential, but unfortunately Cor had to go out and earn and honest wage. It's how things were forty years ago.
Cor Kok has never forgotten; it's partly what made him the man he is today. He knows at least 250 of the 360 people who work for him personally, and remembers the birthdays of 80% of them. And he makes sure that they notice. No matter how busy he is, Cor Kok joins his office staff (14 of them) for a cup of coffee at 9 o'clock every single morning. He hardly ever misses a staff outing.
So how did this all come about? "It's not difficult to earn a guilder; you just have to be careful about how you spend it. In our village they used to say that if you won a guilder, you had to hang onto it, had to make it 'stick'".
These days, his business turns over millions of guilders in stock and debits due. Things were very different when the thirteen-year-old Cor Kok worked for Mayor De Boer from Obdam, who was a gardener as well as a mayor. In those days, he passed gave all his wages to his father and mother. They gave him a few cents 'pin money' and he was allowed to keep any extra he earned.
At fifteen, Cor Kok left home at the crack of dawn to work in a grocer's shop on 't Kruis in Heerhugowaard. The grocery trade became his vocation. He remembers losing his heart to the grocery trade when he spent the holidays staying with his mother's parents in 't Veld. "Who else had a grandad with huge letters on the window announcing 'Jan Jong: colonial goods and groceries'? Grandad Jong did. I was besotted with that shop. Travellers came to speak to him; I realised later that they were salesmen, but my grandad always referred to them as travellers. This made an enormous impression on me."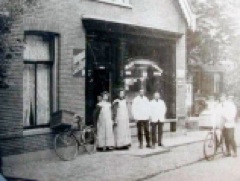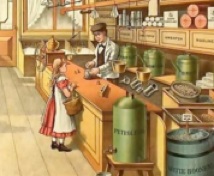 Cor Kok´s career in groceries finished at Pé Jol in Spanbroek. He left the shop for the wholesale business, joining A. Klaver en Zonen, a company that not only distributed food, but also owned and ran a custard factory. The factory was based in Opmeer, but would later move to Alkmaar as part of the Kroon wholesale grocery chain. Cor Kok worked there for eight years, learning all the ins and outs of the trade. He looks back on his time with the Klaver brothers with great respect.
But Cor Kok was ambitious. He wanted to start his own business and it seemed wise not to do this too close to home. Although he loved West-Friesland, he was afraid that his close ties with the West-Friesian rural community would interfere with the business side. So instead, he chose a location in the middle of the country: Ede. The tiny sum of 3,200 guilders enabled him to set up a business that would later generate a turnover of 125 million guilders a year.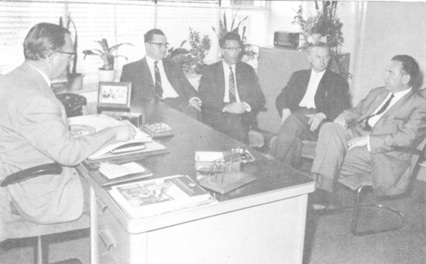 But Cor Kok would never have come this far without his superb organisational skills. His success is partly down to the people he gathered around him. "It's easy enough to see what you're good at, but if you want your business to succeed, you have to work out what it is you're not good at. You need to find staff that will compensate for your weaker points, staff with a good mentality. People willing to use their qualities to help turn your ideas into reality."
October 1974 saw Minister Fons van der Stee (CDA) opening the new Kok-Ede business complex. By then, the company was easily able to afford an investment of twenty million guilders to build an enviable complex at Frankeneng 18 on the industrial estate in Ede. Alongside offices, state-of-the-art mechanised storage facilities and a technical control room, the complex also boasted storage facilities for fresh produce with twelve cool cells and a custard factory/packaging department. And there was still room for dispatch and garage facilities for the entire fleet of 45 Kok lorries, embellished in the familiar yellow and brown colours to symbolise vanilla and chocolate custard…
Cor Kok had once started with a staff of two fourteen-year-old boys. He got to the factory before dawn to help them pack the custard, which they would then deliver to his customers that same day. After an entire day spent making and packaging custard, he stayed in his office until the early hours sorting out the records and administration, which were also an intrinsic part of running a business.
Halfway through 1977, the offices were equipped with the latest means of communication. A laboratory was built, along with a staff canteen and a shop where Kok-Ede employees could buy their groceries at considerable discount. A fully-equipped billiards room was set up for them to while away any spare time they may have.
Cor Kok remembers full well how 'difficult' it was to have to work in various different locations. The company was split into four for several years; the custard factory itself (known as De Hoop) was based in Bennekom. But one of his most memorable moments was a day in the early nineteen-fifties, when after having done his rounds of the shops selling custard, he managed to convince the head of catering at a sanatorium in Groesbeek to join his clientele. This wasn't an order for just one or two packets; it was the start of something much, much bigger…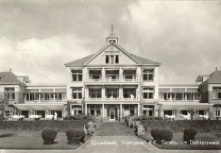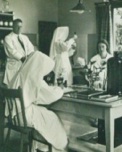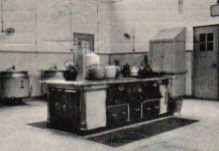 This is how Cor Kok got into 'bulk' sales, otherwise known as wholesale. Nowadays, it's nothing unusual, but in those days it was unique. Kok-Ede began to expand and gradually became a company for bulk consumers. The excellent service and focus on friendly customer relations meant that customers started to ask for other things too: "We're really happy with your custard powder, so could you supply the sugar as well? And while you're at it, we need bulk-size packets of tomato soup or kitchen cloths too…" etc. The range of goods being supplied grew 'of its own accord'.
Every day, Kok-Ede distributes 300 tons of produce throughout the country, foods and non-foods. And every day, huge supplies of goods are delivered to Kok-Ede. On an average day, the complex in Ede houses some 2,500 to 3,000 tons of goods and produces 12 tons of custard powder. The assortment comprises around 4,500 articles ranging from liquid detergent to brushes, plastic beakers to cat food, light bulbs to office supplies and fish food to dietary products. This is how Cor Kok developed into a major wholesaler employing 360 people.
In 1970, Cor Kok decided it was time to think about the long-term security of his business, which was by then a public limited company. The share package was transferred to Cebeco-Handelsraad (the national cooperative buying and selling group for agriculture and horticulture). The company was then incorporated into the Groenhoven BV holding company in Utrecht, where the shareholders consisted of a group of seven agricultural cooperatives including the dairy giant Noord-Holland (from North-Holland).
Cor Kok has dedicated a corner of his office to a very unique collection of artefacts collected from old-fashioned grocery stores during the course of his career. Some of them are so authentic that you can't help but admire them: the egg dish, the coffee mill, a copper scoop and an original set of copper scales.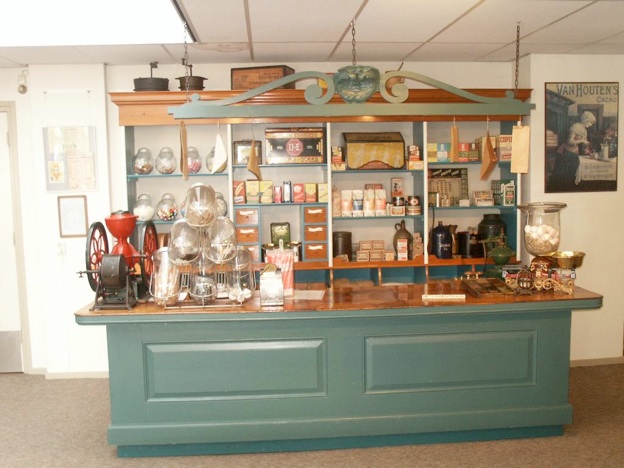 Cor Kok looks at his watch. He has arranged to meet someone who has a few problems, and is only too glad to help. As is the way in large organizations, employees sometimes get into difficult situations. He prefers to smooth things over via the informal route. "We have a flourishing angling club, and let me assure you that most of the world's problems can be solved with a beer in your hand".
Cor Kok retired from Kok Ede five years later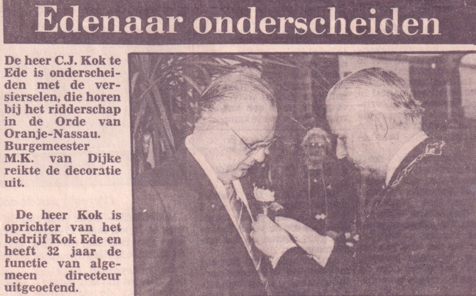 Mr. C.J. Kok from Ede being decorated as a Knight of the Order of Orange-Nassau by the Mayor, M.K. van Dijke. Mr. Kok founded the Kok-Ede company, and was managing director for 32 years.