Juni 1981
An alternative for the caption shown above could be 'together'.
The intention of not only working together, but also meeting each other outside working hours was one of the reasons that Mr Kok was happy to see the launch of the Staff Association on 21 September 1960.
Thanks to the small contributions from staff (3 guilders a month), the substantial amount given by company (the equivalent of the annual staff contributions) and a thrifty spending policy, we are able to realise the following ambitions:
a. to enable members to get to know each other better, and
b. to promote physical and mental wellbeing.
The Association would never have become such a thriving organisation without the 'sponsoring' and encouragement given by Mr Kok.
If we went to him for help, we were never disappointed.
Mr Kok and his wife did their best to attend all our functions, despite their brimming agendas. This was appreciated by all those present, as it gave them a chance to get to know him on a more informal footing.
Mr and Mrs Kok's involvement over the years was such that we decided to appoint them both as honorary chairs. 'Honorary' in both senses of the word.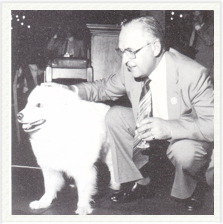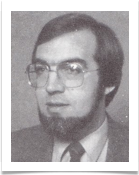 The fact that even today, 98% of the staff are members would seem to suggest that people still feel the need of an association like this.
When we relocated to the new Frankeneng premises, we were given access to a fantastic recreation area, which was not only suitable for a number of sporting activities, but also housed a real billiards room.
The committee was free to organise whatever it liked and we were allowed to use any facilities that happened to be available.
Although Mr Kok will no longer be our managing director, honorary chair of the Staff Association is a life-long title.
I am sure that you will now have more time for your hobbies, and the animals will undoubtedly play a major role.
But we hope that you will still find time to take part in some of the activities that we as Staff Association organise.
We hope and pray that you and your family will remain in good health and able to reap the benefits of your 'honorary chairmanship' for many years to come.